A mobile room management gadget allows room managers to share instant information on room handling, status and additional room details. All of this can be monitored by hotel directors at any time of the day. The protel Housekeeping mobile gadget can be used as an additional management system. All data is constantly updated in real-time in the Protel program.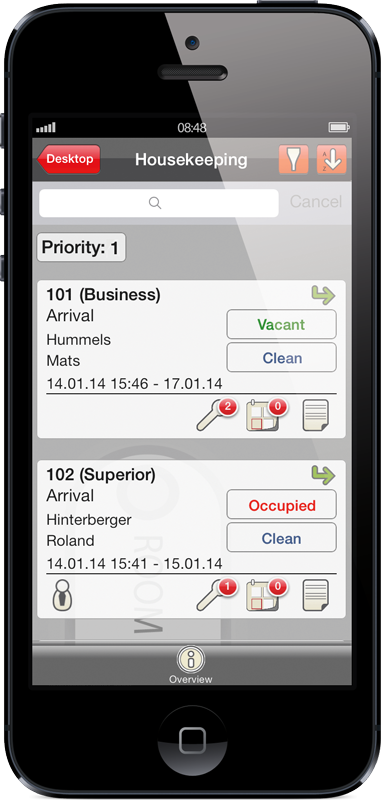 Housekeeping List
Verify that the room occupancy (occupied or vacant) and its status (to be cleaned, cleaning works are carried out, room checked and arranged).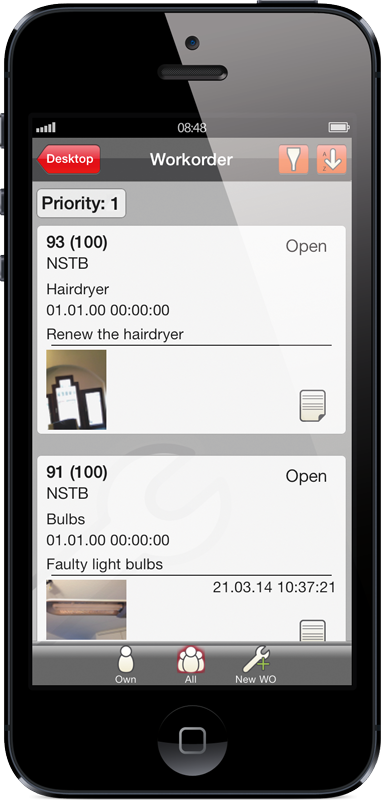 Technical room service
Insert and edit the technical work in rooms in the gadget, add new work or room photos.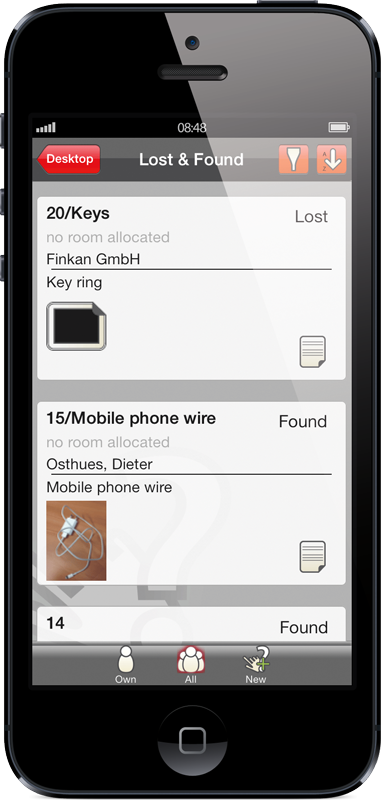 Find items left
Add and edit records of lost items, add photos, and they will immediately be visible in the protel program and will find your host.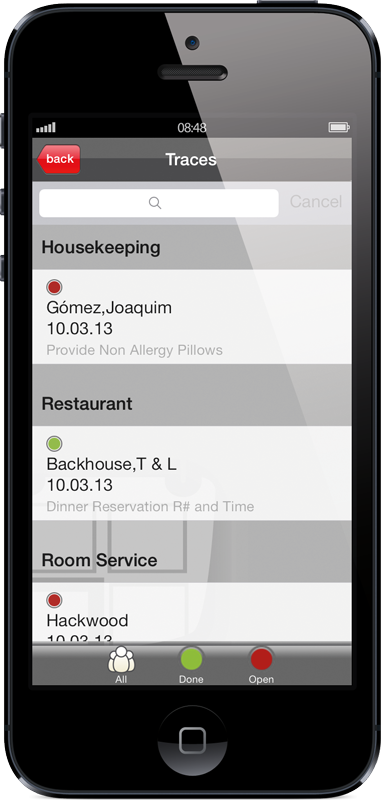 Tags and notes
View and edit tasks for all departments. (protel SPE and MPE, and protel Air)